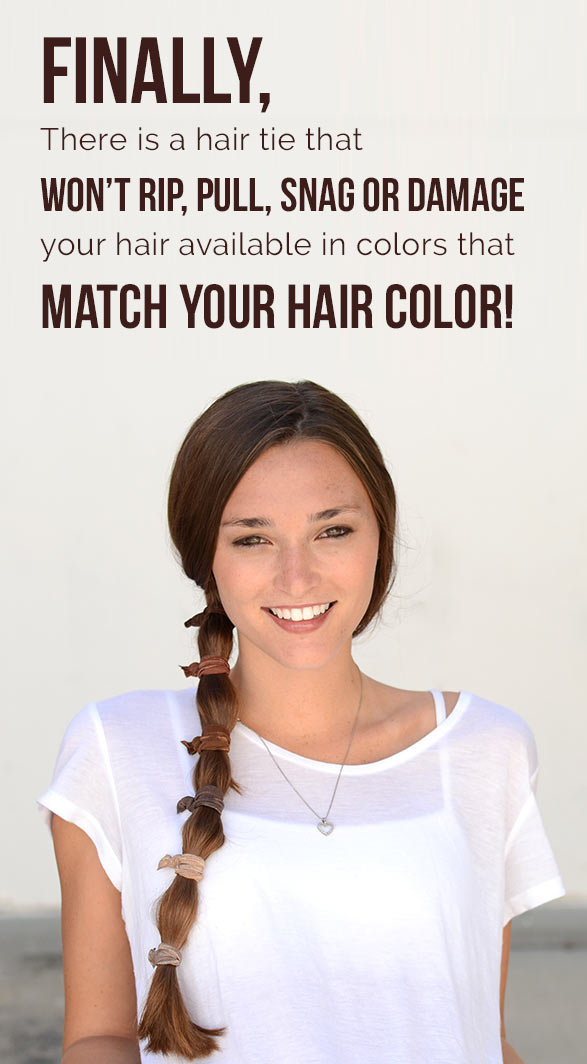 Hair Ties that Match Your Hair Color and Your Style
01.25.2018
Cyndibands, the ultimate gentle elastic hair tie, presents the Match Your Hair Color Collection, which includes solid color elastics in monochromatic packs of 6 ponytail holders.
Whether you color your hair or not, when you put it up in a 'do with a traditional hair tie, it just feels like something is missing. A ponytail or other up do should look and feel fabulous, shouldn't it? Not like some afterthought. That's where Cyndibands new selection of Match Your Hair Color Cyndibands comes in, solid color hair ties in neutral shades to blend in with your hair.
Other brands of hair ties either come in very basic colors like black or brown or are offered in a rainbow assortment. If you wanted them to blend in with your natural (or dyed) hair color, there were not a lot of options until now. Cyndibands has been making soft, stylish, and gentle hair ties since 2010 and has now introduced a special range of hair ties that Match Your Hair Color.
Like all other Cyndibands, the Match Your Hair Color collection is made from a gentle and stylish elastic ribbon with non-fraying ends. Unlike traditional hair ties, they act as an accessory for the hair and when you feel like letting your hair down, you'll find they make for a sweet accessory for your wrists. In the Match Your Hair Color collection, colors abound that aim to blend with your unique shade. Currently, the collection offers Cyndibands in 14 colors.
Cyndibands are a must-have hair accessory for women everywhere because the soft elastic material doesn't snag and cause damage to your hair, even if you color it. Traditional bands can lead to breakage, but Cyndibands hair ties are gentle on your dyed hair so you can tie it up without ruining the quality and health of your hair.
They look cute on everyone no matter what hair type you have so stock up on Match Your Hair Color Cyndibands today or choose from the many other amazing collections.